Lakedance Festival 8 August 2020 (EN)
Lakedance Festival edition 2 shuttle buses
Don't feel like being the designated driver with Lakedance Festival? Then we have the solution! For only €8.50 p.p. you will be dropped off from Eindhoven Central Station in front of the entrance of Lakedance Festival and of course safely brought back. This way you can enjoy Lakedance Festival to the fullest!
Departure times - To go
Ride 1: 13.00 hrs
Ride 2: 13.30 hrs
Ride 3: 14.00 hrs
Ride 4: 14.30 hrs
Ride 5: 15.00 hrs
Ride 6: 15.30 hrs
Ride 7: 16.00 hrs
Departure times - Way back
Ride 1: 21.00 hrs
Ride 2: 22.00 hrs
Ride 3: 23.00 hrs
Ride 4: 00.00 hrs
Ride 5: 00.15 hrs
Ride 6: 00.30 hrs
Last ride: 00.45 hrs
Attention! The above times are indication times!
Good to know
The tickets are not linked to specific times, you can choose which bus you want to take. The tickets you order are return tickets and cost €8,50 each online. On site they cost €10 each.
Pick-up point
Professor Doctor Dorgelolaan (walking distance to Eindhoven Central Station). The buses are located near the yellow bowling pins near Eindhoven Central Station.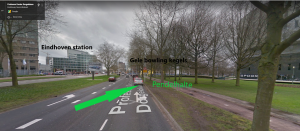 About Lakedance Festival 2020
The summer of Lakedance promises to be wonderful again this year. Friendships, music, dancing, (inter)national top acts, cocktails and many more summer elements are central to this Lakedance year in a perfect way to celebrate.
Lakedance Festival 8 August 2020
Aftermovie Lakedance Festival 2019
Order a shuttle bus ticket
Pendelbusticket retour €8,50 (€10) (EN)